Starry Night Decorative Wall Panels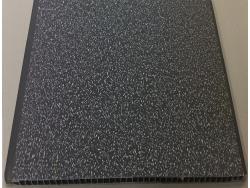 Starry Night Decorative Wall and Ceiling Panels. A deep, dark sky peppered with stars.
---
********* Call us: 0114 244 6357 *********
********* Email us: sales@hi-plas.co.uk *********
Starry Night Decorative Wall Panels
Wanting a change thats out-of-this-world? Our Starry Night decorative wall panels take interior decor to a galactical new level...

Intensely patterned with white flecks on a deep, dark background, our Starry Night range delivers maximum impact. A glossy finish makes this panel a cool, modern choice. Ideal for use simply as a feature wall, or to cover an entire wet space too. Being maintenance free and Class 1 Fire Rated makes it the perfect choice for everyone.

We love it - to the moon and back!
We are happy to send out 2 Free Samples of any of our decorative wall and ceiling panels. Simply click on the link below to send us the ranges and colours of your choice and your contact details.
---
---
Starry Night
Starry Night Decorative Wall Panels purchase details and options
Options
Price
Purchase
Starry Night Decorative Planks (4 x 2.6m x 250mm Wide Per Pack)
ONLY £29.95
(incl VAT)

0114 244 6357
Hygienic Plastics Ltd, Unit 3, Carbrook Business Park, Dunlop street, Sheffield S9 2HR